Continuous Insulation for Commercial Roofs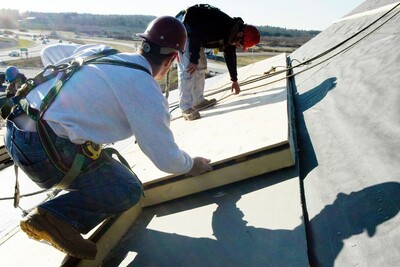 Don't forget your hat. With increased insulation requirements in recent versions of the energy codes, continuous insulation on the roof can allow the owner to meet thermal insulation requirements in both low-slope roofs as well as cathedral ceilings and conditioned attics.
Best Practices
Low Slope Roofing: Lessons Learned
Choosing materials wisely is a good start. But success comes from careful attention to movement joints, intersections, and terminations.
Additional Information
EPS - Roofs
Information on the use of EPS in roofing applications