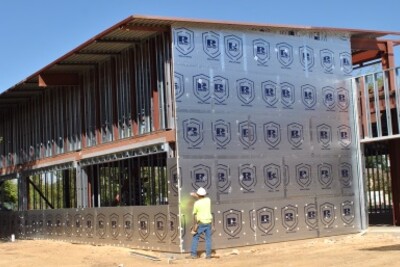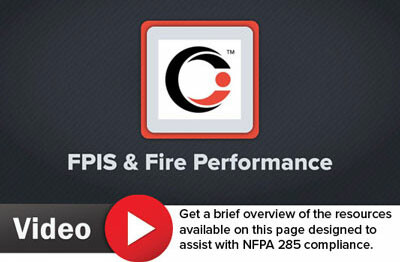 Foam plastic insulating sheathing products can be used in a variety of buildings and assemblies requiring fire resistance, where properly tested. Refer to these resources for using foam sheathing in fire rated applications.
Top Resources:
Code Compliance Reports (available as sealed reports in 49 states):Item 1
North American Modern Building Alliance (NAMBA) 
NAMBA focuses on addressing fire safety through the development and enforcement of building codes that rely on a clear understanding of the performance of plastic materials in building envelopes.
Additional Information
While there is a cost to complying with fire performance testing required by the building code for the use of combustible materials, it is the best way to maintain fire safety (along with other fire safety measures in the building code) while giving designers a choice of materials and assemblies that provide additional code compliance opportunities and building performance benefits.