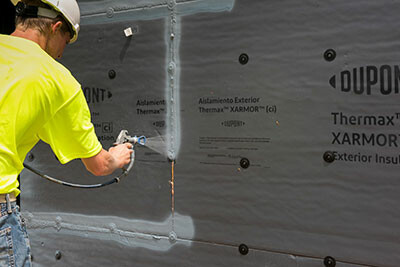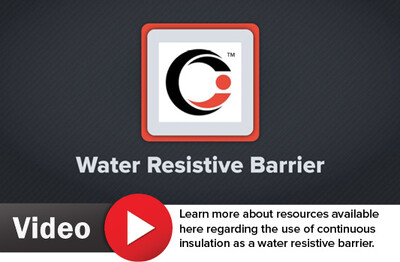 Foam plastic insulating sheathing (FPIS) products come in many thicknesses and R-values to accommodate almost any end use and can be used along with approved joint treatments (tapes, flashing, etc.) as an effective and durable water resistive barrier (WRB) to meet code requirements without the extra cost or labor associated with using a separate WRB product. FPIS products are offered in three types: Expanded Polystyrene (EPS) - ASTM C578, Extruded Polystyrene (XPS) - ASTM C578, and Polyisocyanurate (Polyiso) - ASTM C1289.
Best Practices
This presentation addresses two practices with proven ability to improve water penetration resistance of fenestration product installation: Sill pans and flashing for rough opening drainage, and air-sealing of the interior side of the rough opening gap.
Four typical methods for window framing are covered here. The installation approaches shown all include windows with integral mounting flanges, and all use taped foam sheathing as the water resistive barrier.
This guide from Building America addresses various means of applying foam sheathing on 2x4 wood framed walls in climate zones 3-5, including integration with other components (e.g., windows and cladding) for foam thicknesses up to 1-1/2". It also addresses air barriers,  water vapor retarders, and use of foam sheathing as a WRB or in combination with a separate membrane WRB.