Understand the Advantages of Using Foam Plastic Insulating Sheathing (FPIS) Continuous Insulation (ci)
Continuous insulation is used on foundations, exterior walls, and roofs. FPIS ci is an extremely versatile product that allows users to: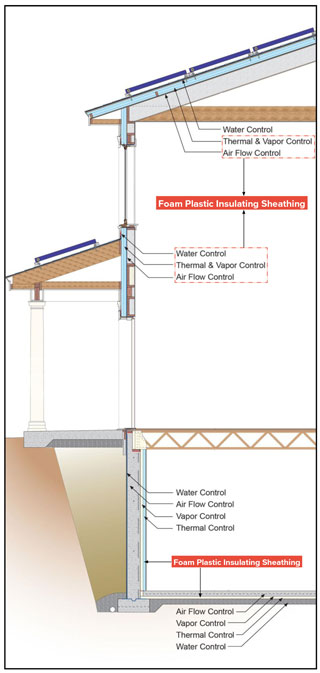 Explore Applications of FPIS ci  Download FACTS Sheet
While the options and opportunities are significant, the application must also accommodate cladding installation, fire performance requirements, and other matters important to overall constructability and code compliance. For more information on individual FPIS products, visit members of the Foam Sheathing Committee (FSC) of the American Chemistry Council.
Additional Resources: