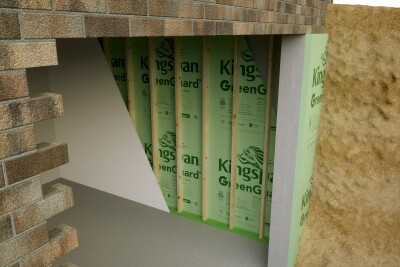 Foam plastic insulating sheathing is a very effective means of insulating the interior or exterior of foundation walls, preventing heat loss and lowering the risk of condensation issues. Use of foam sheathing on foundations for frost protection can save thousands of dollars in construction cost and energy bills.
Top Resources:
Best Practices
Provides information and construction details concerning thermal protection, subdrainage, waterproofing, vapor controls, structural requirements, radon control, and termite damage prevention when constructing or renovating residential or small commercial projects.
Frost-Protected Shallow Foundation (FPSF) technology has become a widely accepted practice for protection of foundations against frost heave in the United States. The approach uses strategic placement and sizing of polystyrene insulation to protect a foundation and underlying soils against freezing temperatures and frost heave. This article gives an overview of FPSF and its many benefits.
In this article, Joseph Lstiburek examines what works and what doesn't work for insulating concrete slab-on-grade foundations.