Thermal Insulation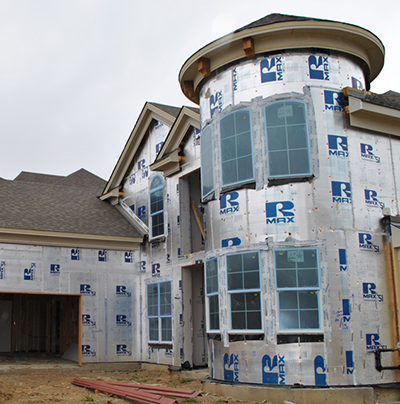 Adding continuous insulation to a building increases the effective R-value of the building much more than adding a similar amount of non-continuous insulation (such as in stud cavities). This creates results you can feel, and see.
Best Practices
Four typical methods for window framing are covered here. The installation approaches shown all include windows with integral mounting flanges, and all use taped foam sheathing as the water resistive barrier.
Guidance for the use of thick foam (>1-1/2") in wood frame buildings 
Additional Information
A growing number of builders are singing the praises of using rigid-foam insulation between the wall sheathing and the exterior siding, creating a continuous insulating layer. 
This guide from BC Hydro focuses on improving the thermal performance of opaque building envelope assemblies and interface details, providing practical information to meet the challenges of reducing energy use in buildings.