For an update to this 2017 presentation, please see the 2020 educational presentation "Applying Recent Building and Energy Code Advancements for Durable and Energy-Efficient Building Enclosures."
Newer homes, materials and code requirements have changed the way water vapor must be managed in order to avoid it becoming visible in unwanted ways (mold, rot, etc.). Water vapor control is one of the trickiest and riskiest areas of building and energy code compliance. The old "rules of thumb" are no longer reliable or universal.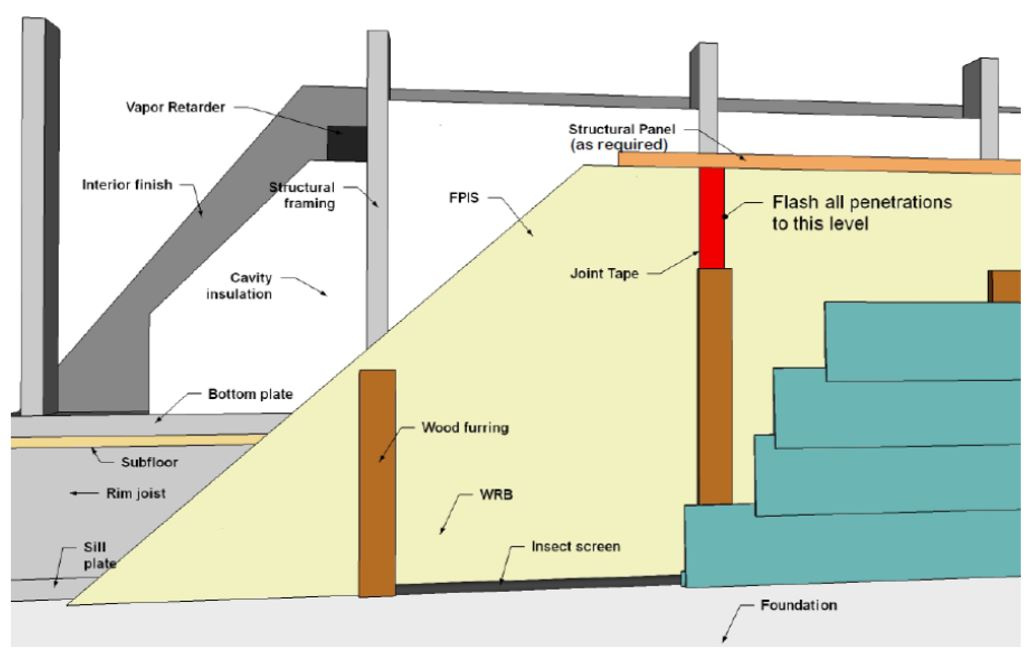 To help builders and installers understand these challenges better, Applied Building Technology Group's (ABTG) Jay Crandell presented, "Water, Water Everywhere and Not a Drop to Drink: Practical Building Science to Keep Walls Dry," at the International Builders Show in Orlando, Florida, in January.
In his session, Crandell provided attendees actionable prescriptive guidelines for integrated insulation and vapor control strategies.  In particular, he focused on an integrated approach to moisture management through on five key building science concepts:
Control Rain Water Intrusion (e.g., continuous water-resistive barrier)
Control Air Leakage (e.g., continuous air barrier)
Control Indoor Relative Humidity (e.g., building ventilation & de-humidification)
Control Initial Construction Moisture (e.g., prevent enclosure of wet materials)
Control Water Vapor (e.g., optimized balance of wetting and drying through strategic use of insulation and vapor retarders)
"The session was well attended, there were some good discussion questions and it was rated well by attendees overall on the session evaluations," said Crandall.  If you'd like to listen to the recording of the session, you can access it online here (requires an NAHB login).