NAHB and the National Association of Realtors have launched a new joint education website, Home Performance Counts, aimed at consumers. The intention of the website is to help the public better understand the rapidly growing high-performance home marketplace and its benefits.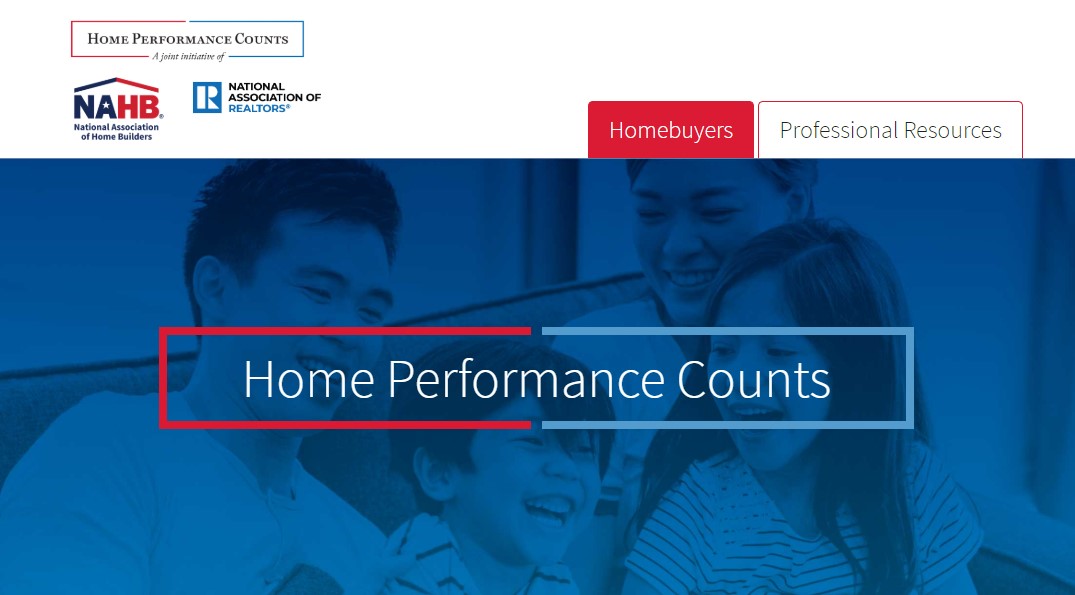 This site is also intended to help builders and real estate agents better communicate high-performance home features and benefits, as demand continues to rise. They cite the number of these homes certified to the National Green Building Standard® increasing by more than 57% since 2017 as a prime indicator of this growing demand.
Of particular note to the building science community is a section on the page that allows consumers to submit questions to their "Ask the Pros." It may be worthwhile periodically accessing this section to see both the questions asked regarding building performance, but also to monitor the answers they post.
Home Performance Counts also offers resources for consumers and builders, including:
Education on the qualities and benefits of high-performance homes.
Communication tools that highlight tips for discussing with builders and real estate agents using more common terms so that home buyers can ensure they're getting the home they want.
Directories for home builders and REALTORS® in their area.
 Builders and Real Estate Agents:
Common language tools to better communicate the value and benefits of high-performance homes to prospective customers.
Best practices for positioning their business competitively in the marketplace.
Latest trend data and information to stay informed of shifts in the industry.