The Applied Building Technology Group (ABTG) has completed an education presentation on best practices associated with the installation of pan-flashing and air sealing windows to prevent water intrusion.
This PowerPoint is aimed at keeping walls from getting wet, which is the primary problem with any wall system that has an amount of drying potential (ability to dry out after being wetted).  Assuming that walls get wet and hoping that they will dry fast to avoid water damage is not a good installation practice.  Conversely, using pan flashing and air sealing is a proven way to keep walls from getting wet at their most vulnerable areas around window and door openings.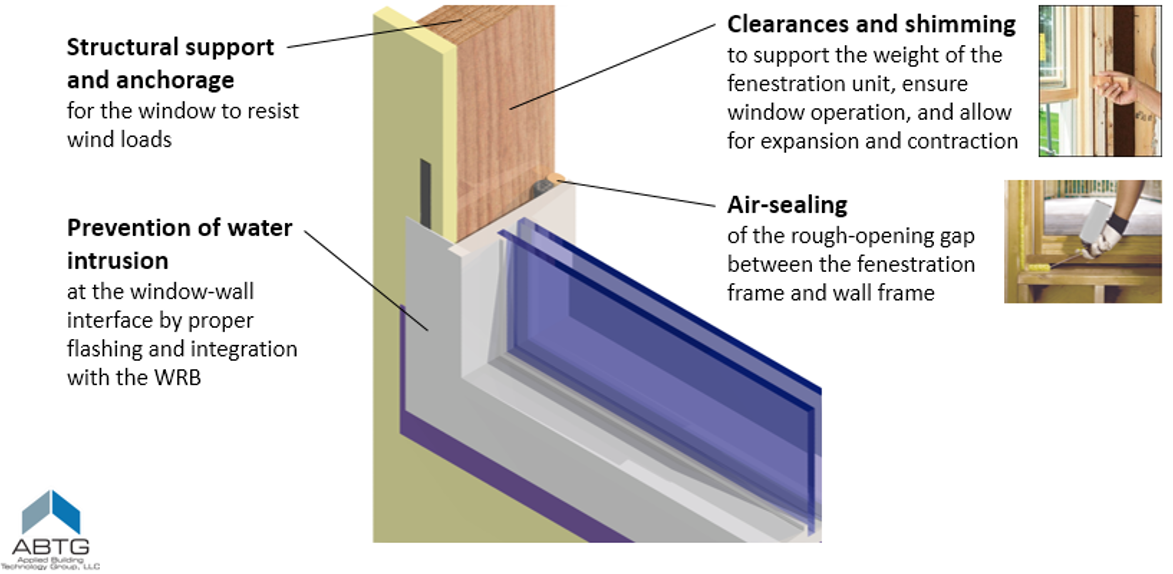 As the presentation notes, pan flashing addresses the problems that windows tend to leak (or will leak over time) and air-sealing around the interior of the window in the rough opening gap allows wind pressure to equalize in the gap such that wind-driven rain is not driven into or through the window frame or its interface with the wall. Pan flashing also helps water to drain to the outside, not allowing it to be forced back in by wind pressure.  In addition, air sealing is a requirement of the energy code to properly interface a walls' air-barrier with the window/door unit. 
View and share this presentation to raise awareness of the multiple benefits to these practices.
This PowerPoint and its recommendations are based on extensive study of a number of earlier publications: