At the recent 2020 RESNET Building Performance Conference, Jay Crandell (ARES Consulting) and Amy Schmidt (DuPont) gave a presentation titled "If Walls Could Talk…" The well-attended presentation explored why walls should be a priority and the impact of ignoring energy efficiency, durability, comfort, and serviceability.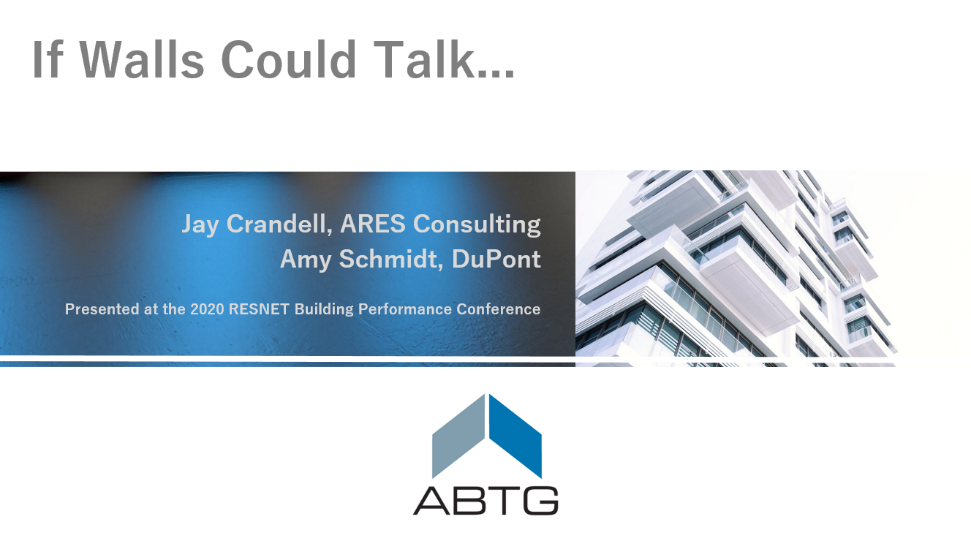 In addition, this presentation explored various unintended consequences of energy code trade-offs allowed in the IECC and lack of coordination with water and vapor control provisions of the building code (IBC and IRC).  It also featured solutions based on newer energy code provisions forthcoming (2021 IECC) and updated water vapor control provisions coming in the 2021 IRC and IBC.
The audience was highly engaged with many insightful questions and observations. The overall response to the presentation was very positive, with one participant indicating "this was the best session at the conference."
View or download the slides or take a look at our water vapor control topical library page.